Watch the History of Light video above to learn more about Microsun light.
The World's Best Reading Lamps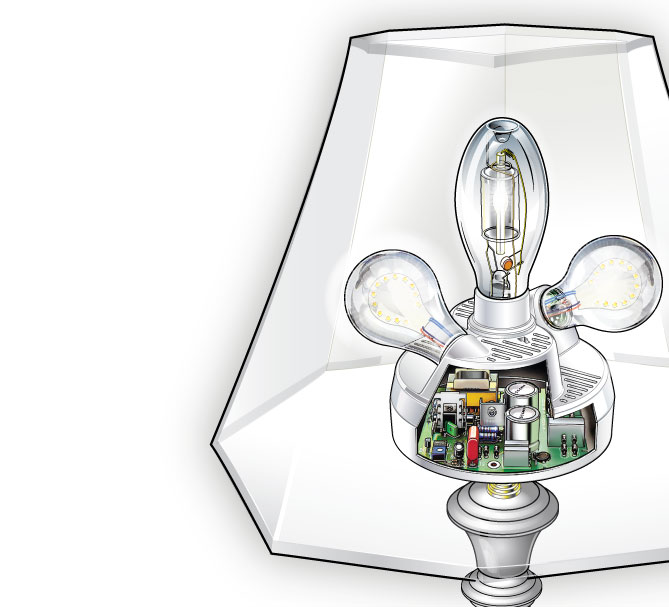 Microsun Power 7000 Lumens for 90 watts.  More power than eight (8) 60 watt light bulbs.
SunStyle LEDs produce light 5 times more efficiently than standard bulbs.
Electronic Driver optimizes contrast and color rendition.
Rocker Switches to adjust light sources for three levels of illumination.
Microsun's patented lamps produce a quality of illumination almost as natural feeling as the sun itself.  Whether you're sewing, quilting, reading a newspaper or your favorite novel, you can enjoy vibrant and natural light all day long, all year long.
I don't even use my overhead lights anymore! – Pat M. Brooklyn, NY
The impact of a Microsun lamp will simply transcend any expectation you've ever head for lighting quality.  Instead of settling for weak light to save energy, you can now choose an efficient lamp that delivers the vibrant quality of natural light that your eyes crave.
The Microsun light source is an energy efficient, electronically controlled system that generates 7,000 lumens of natural light. By comparison that's more light than eight (8) 60 watt light bulbs!
It was like sunshine just poured into my house. – Peter W. Welches, OR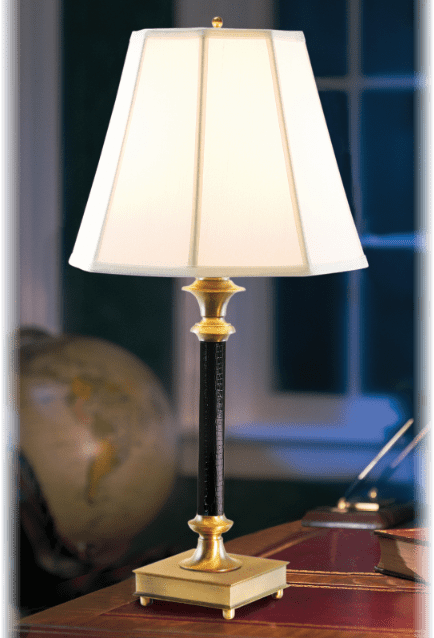 When you buy a Microsun lamp, your satisfaction is guaranteed. Select a lamp style that will enhance your work or home environment, save energy, and do what you love for longer…under better, brighter Microsun light!
Microsun has over 100 different lamps styles and variations to fit any decor, all with the brilliant Microsun patented 8x brighter lighting system.
Originally customized for the Library of Congress, our brass and faux leather design is our best selling desk lamp.  Shown in black, the lamp is also available in brown faux leather or aged cherry hardwood.
Check out all of our lamp styles to find the one that best fits your needs!