The light that rises.
A full spectrum light that's optimized for aging eyes. The world's best reading light.
Browse the lamps that resonate the most with our customers' sensibilities.
A Microsun for any home or décor.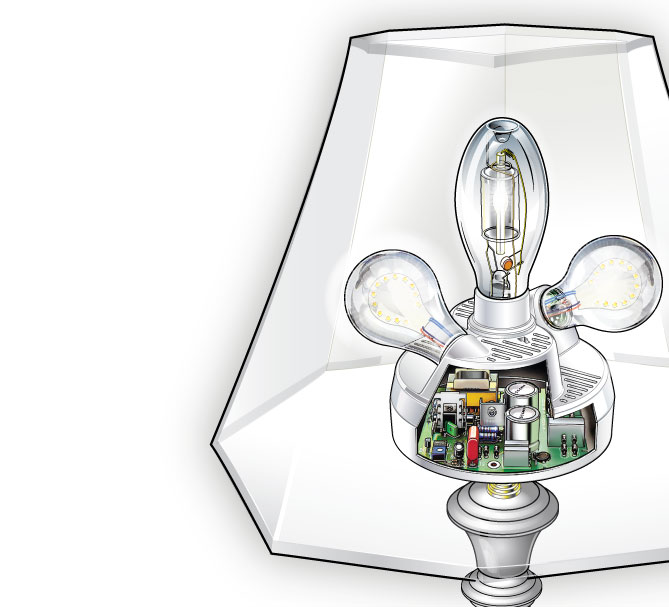 With a Microsun Gearpack, you can add the power of the world's best reading lamp to your existing lighting.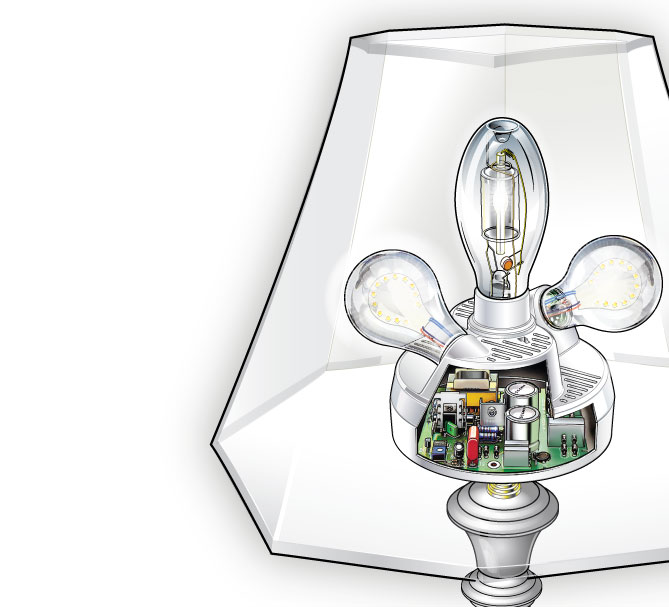 How do you know it's a Microsun?

Three bulbs,
two switches
This allows for 3 different levels of light. Two sockets for conventional bulbs, and the center, which holds the 'sun' in Microsun.

The key component of the Microsun lamp is a metal halide bulb, which takes about a minute to "rise" to full intensity.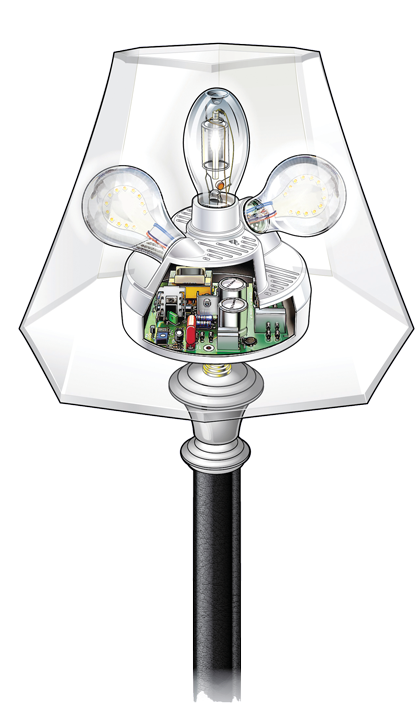 As our eyes age, lenses become less transparent and begin to yellow. This filters out colors in parts of the light spectrum. Microsun is a full-spectrum light.

Microsun's lighting system requires special circuitry to drive the bulb, called a "gearpack." This unit is able to draw less power than a traditional 100w bulb.