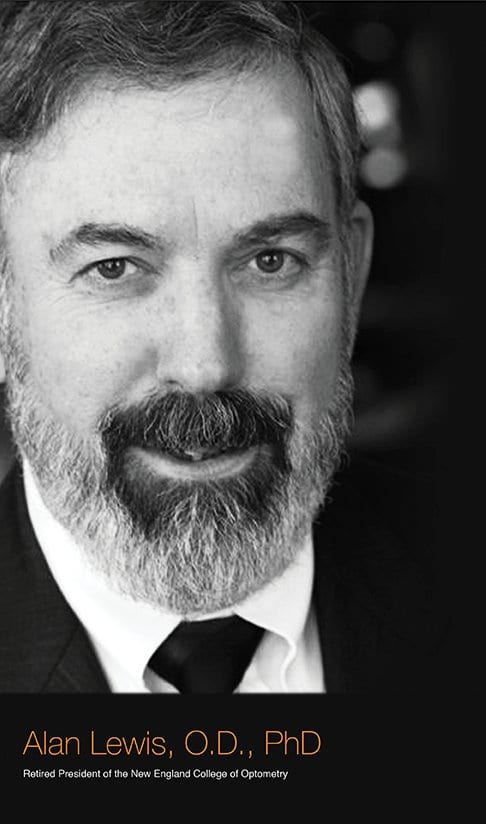 Dr. Alan Lewis on Vision and Aging
After the age of 40, most people experience difficulty with vision. We have trouble focusing close up (presbyopia) and, because the eye becomes less transparent, even in-focus objects appear to have less contrast. Furthermore, due to the yellowing of the eye's crystalline lens, blue and blue green colors are reduced in intensity. Because the Microsun lamp produces more light in the blue and blue green part of the spectrum, we should experience enhanced perception of cool colors.
on Ambient Lighting
Dr. Lewis: Television Screens and computer monitors have influenced the way we approach ambient lighting. We now recommend ambient and wall brightness that is at least 30% of the brightness of a computer screen or laptop. Additionally, overhead lights in the field of view, or reflecting from the screen can cause discomfort and fatigue. Because Microsun lamps can easily be positioned so they do not produce direct glare, while still producing the needed illumination, they can provide a more user friendly atmosphere for watching television or working on a computer.
on Glare
Dr. Lewis: We require more light because of the loss of the eye's transparency and a reduction in the size of the pupil. Yet we're more sensitive to direct glare. Microsun lamps can improve light levels in the room without increasing glare.
More about Vision and Aging