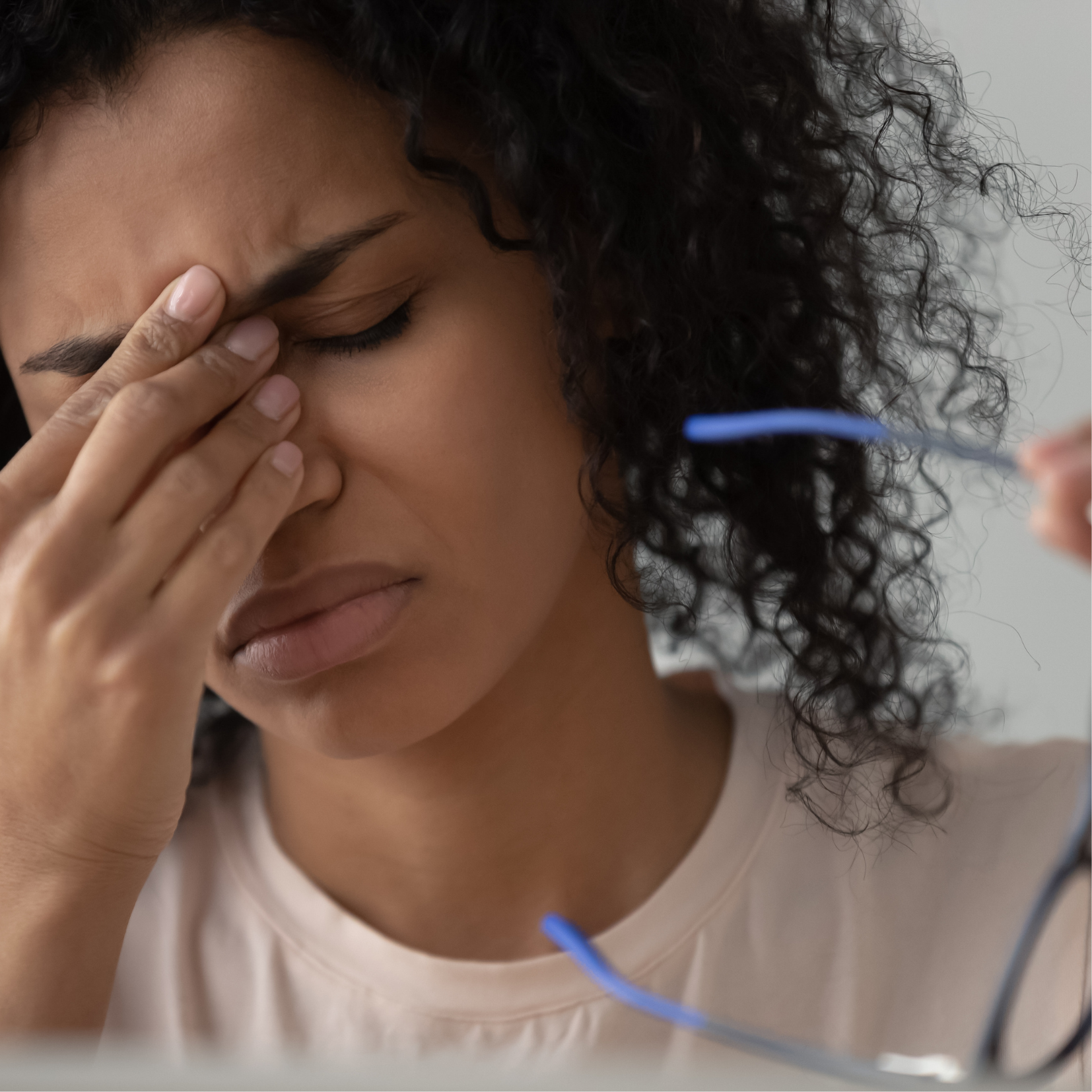 Is Your Eyestrain a Problem?
Have you noticed that you experience eye strain while focusing on your workload or enjoying your favorite hobbies and projects? Rubbing your temples, rapidly blinking your eyes, and losing focus? Are you closing down your projects early because it's too difficult for you to continue?
Stop letting your dim lighting determine how long you are able to work or hold focus.
Is Your Lighting a Problem?
 Most people have standard lamps in their living spaces and fluorescent or low output desk lamps in their offices. Your living room lamps likely have bulbs that emit an average of or the equivalent to  60-75 watts of light, which leaves your room feeling dim and dreary.
LED desk lights often trade color temperature for quality to eke out a few extra lumens. Often the low-quality light has blue undertones and can actually cause additional eye strain.
You Need More Light.
As we age, we need more light than we did when we were younger…
"I recently started to embroidery again after twenty years. Now in my late 40's, I found myself unable to properly focus on patterns and stitches, so I tried Microsun. I am astounded at how much of a difference Microsun light makes and am now able to work on my projects for hours in the evenings."
                                                           – Lynn  in Ohio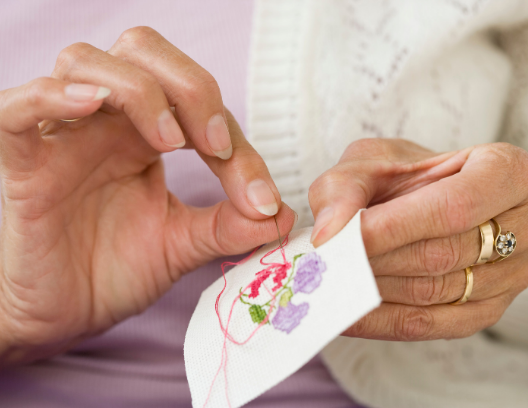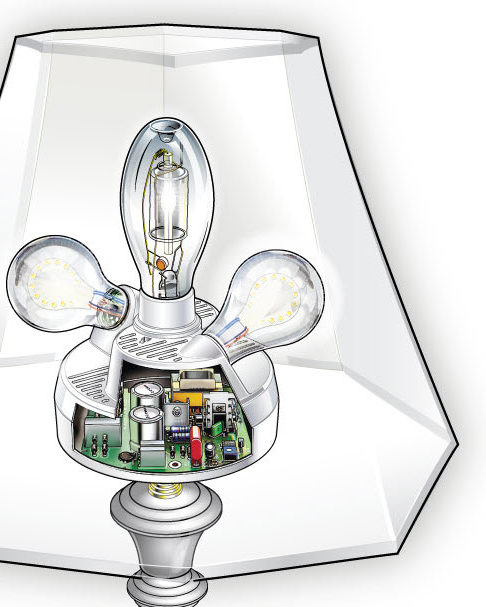 Microsun has engineered a proprietary lighting system that emits bright  light modeled after sunlight, designed to benefit your eyes. Choose from the 8x BRIGHTER READING LIGHT option or 10x BRIGHTER CRAFT LIGHT.
Microsun reading light is modeled after the amber mid-morning sun, and the clean white craft light is perfect for color matching. Choose the light which best suits your needs, and you will experience the difference of lighting developed  to help lessen eye strain, increase clarity and reduce glare. You will be able to do what you love for longer under Microsun's bright, clear, healthy light.
The Swing Arm Solution
Microsun line of extended swing arm lamps are designed to enable you to point Microsun light exactly where you need it. While standing table and floor lamps will light up your room and also illuminate the area below the lamp, the swing-arm option will shine the bright light directly onto your book, desktop, sewing, puzzle, quilt, gaming table…any hobbies that require more light. Our quality swing arm lamps always pass a tilt test to ensure craftsmanship and stability, and are available in styles to fit any home or office decor.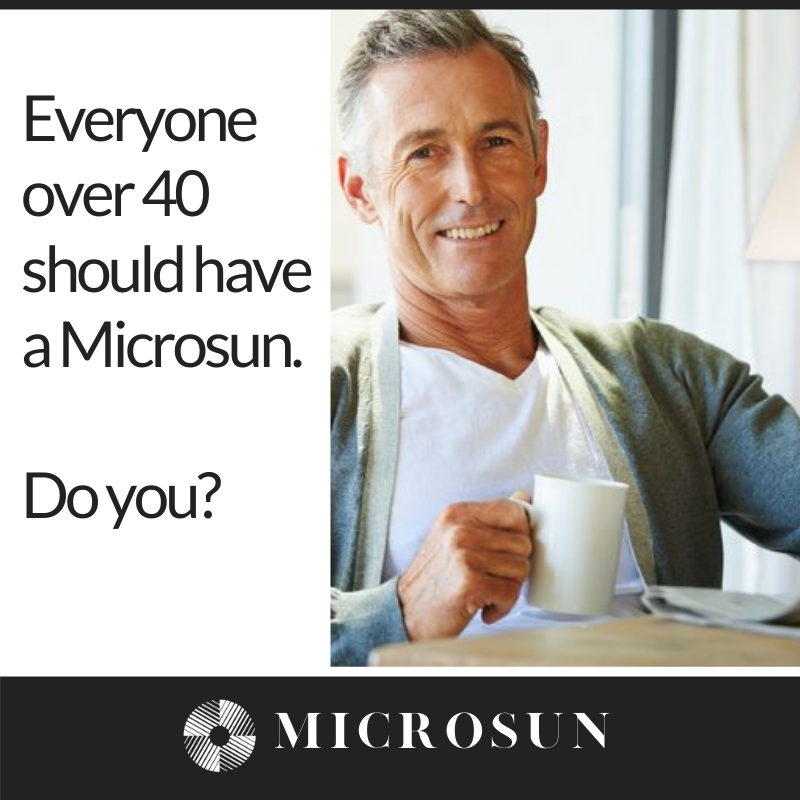 Your Eyes Will Thank You
Try Microsun light today and see the difference that clean, bright, healthy light will make. If you are like our tens of thousands of satisfied customers, you will see the difference right away. When you buy from Microsun, you can buy with confidence –  you always have a 30-day, money-back guarantee, and all of our lamps are under warranty for 2 years.
Give us a call at 937-552-2424
We love to talk about our light.  
Ask us about our monthly EZ Pay Plan
to bring your lamp home today!
Enjoy special swing arm pricing…
20% OFF plus FREE SHIPPING*
Promo Code SWING2021
*Promo Code valid through 10/31/21. No other promos or discounts apply.
Free Shipping to contiguous 48 US States Only. Addtional S/H to Alaska, Hawaii and Canada.