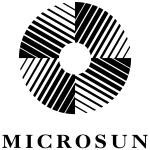 Items purchased from Microsun may be returned or exchanged for any reason within 30 days of purchase for a full refund, less shipping charges*.
Please note, shipping charges for returns will include the original shipping paid as well as return shipping, which unless otherwise noted, will be the same as the shipping on the original order.
All returns must be authorized by a Microsun representative and have an approved Return Material Authorization (RMA) number issued by Microsun. In order for your return to be authorized and approved, you must include a preauthorized RMA number prior to sending us your return. Any items returned to Microsun without a pre-authorized RMA become the property of Microsun, and customer forfeits any refund.
To qualify for a full refund (less shipping as defined above), all items must be properly re-packed in original packaging and be returned to Microsun in perfect condition. If your lamp shade has been unwrapped, please place the shade inside of a large plastic bag (like a trash liner) prior to boxing it up.
Microsun reserves to right to reduce or refuse refund if not all items are returned, if any of the items are returned to us in damaged condition or without original packaging**.
Once the lamp has been received at Microsun and the condition verified, refunds will be issued as a credit to the original charge card used at the time of purchase.
To exchange your product, contact Microsun Customer Service to set up your exchange. At that time, you will be issued an RMA number for your retuned product and make payment for additional shipping charges. Additional shipping for exchanges will be the standard shipping cost for the new item being shipped to the customer. Once the original product arrives back at Microsun headquarters, your new product will be shipped out to you.
Microsun strives to provide a quality product and to exceed customer expectations. This return policy is in place to encourage responsible returns and exchanges in order to keep our product and shipping costs from being increased to cover damaged products and unpaid return shipping. We appreciate your understanding.
* Standard shipping charges (each way) are as follows:
$49 for Floor Lamp / Shade Combo ($98 total for returns/exchanges)
$39 for Table Lamp / Shade Combo ($78 total for returns/exchanges)
$18 for Shades ($36 total for returns/exchanges)
$12 for Control Module ($24 total for returns/exchanges)
$4.95 for bulbs ($9.90 total for returns/exchanges)
$10-$15 for LED anyspace lamps ($20-$30 total for returns / exchanges)
Additional shipping charges may apply. Increased shipping charges for orders shipped to Canada, Hawaii and Alaska will apply. For "Free Shipping" orders, refunds will be issued based on the total paid, less standard shipping charges as outlined above.
** Exceptions may be made for items which arrive to customers in damaged condition, and Microsun issues and approved RMA prior to return shipment.
Microsun
7890 Center Point 70 Blvd
Dayton, OH  45424
937-552-2424
888-328-8701
microsun.com
[email protected]