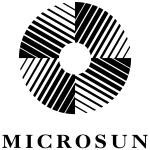 Items purchased from Microsun may be returned for any reason within 30 days of purchase for a full refund, less shipping*. All returns must be authorized by a Microsun representative and have an approved Return Material Authorization (RMA) number issued by Microsun.
To qualify for a full refund (less shipping), all items must be properly re-packaged in original packaging and be returned to Microsun in saleable condition. If your lamp shade has been unwrapped please place it inside of a large plastic bag (like a trash liner) prior to boxing it up.
Microsun reserves the right to reduce or refuse refund if not all items are returned, or if any items are returned to us in damaged condition**. Once the return has been received at Microsun and the condition verified, refunds will be issued as a credit to the original charge card used at the time purchase.
    *Shipping charges are $39 for lamp/shade combo, $18 for shades, $12 for gearpacks and $4.95 for bulbs. Additional shipping charges may apply. Increased shipping charges for orders shipped to Canada, Alaska and Hawaii will apply. For "Free Shipping" orders, refunds will be issued based on total paid, less standard shipping charge (above).
**Exceptions may be made for items which arrive to customers in damaged condition, and Microsun (upon receipt of pictorial  evidence of this damage prior to return authorization, when possible) issues an approved RMA prior to return shipment.